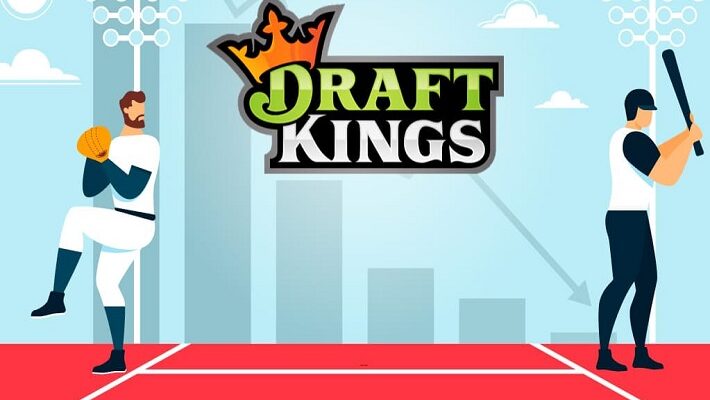 DraftKings:
The raging pandemic and the global lockdown has driven millions of betting platforms out of business and has wreaked havoc with the economics of many more. One of the unfortunate victims of the COVID outbreak is DraftKings, the renowned sports betting platform. DraftKings witnessed a dramatic plunge to around 12.8% on 27th July 2020 (Monday) as a fresh viral outbreak in the locality led to the indefinite postponement of two Major League Baseball games.
So far, the MLB games had remained true to its calendar in spite of the pandemic. The games had begun as well on last Thursday after a significant delay due to the implementation of strict COVID-related health and safety measures. The season would have continued as per schedule but when four players tested positive to COVID-19, the MLB games had to be called off, as reported by The Athletic. The Miami Marlins played on Sunday, all the same despite the results of the COVID test. However, the upcoming games between Miami Marlins and Baltimore Orioles, and Philadelphia Phillies and New York Yankees, have been rescheduled, as it is no longer safe to carry on gaming after four players have been affected with COVID.
The four players of the Miami Marlins team are now in self-quarantine and en route to recovery. The rescheduling of the matches has posed to be a grave economic issue for DraftKings, the sports betting platform, as the company's shares have tanked to deplorable levels. DraftKings had entered into a merger of $3.3 billion with Diamond Eagle, the special-purpose acquisition firm, and the company's shares had more than doubled in the months that followed as investors continued to place bets on economic re-opening for the revival of sports betting business amid the COVID virus outbreak.
However, the sky has not darkened with thunderclouds yet, for DraftKings, as the betting platform continues to stay afloat and make profits for esports betting activities. Indeed the fantasy esports betting contests have multiplied to 50 times than usual. The platform is also raking in a huge fortune by allowing the users to place bets on virtual sports like Madden NFL and more. As recorded on Monday, during the peak betting hours, the sports betting platform, DraftKings, traded at approximately $34.74 for each share, at around 12:40 pm.