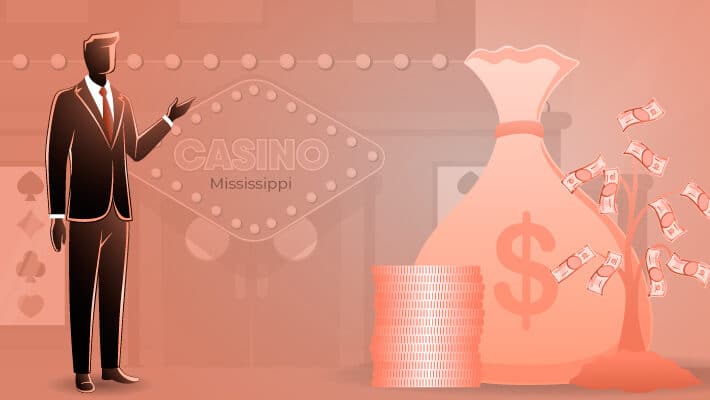 According to the report by the Mississippi Today, sports betting and casino gaming revenue in the region is around $1.1 billion from January to May in 2021. Although quite lower than $2.2 billion in 2019, the region is set to cross in the coming months.
The gross income for the year 2020 was $1.8 billion, despite casinos being closed for roughly two months due to COVID-19 limitations.
The state's gaming halls, according to the website, are on course to set a revenue record that dates back to the 1990s, when casinos were first authorized in Mississippi. There are presently 26 casinos in the region.
According to Keith Crosby, General Manager, Palace Casino, Biloxi, one of the reasons behind this growing revenue is many of the businesses are closed, so the open ones are facing less competition.
Coming back to the Normal life
Another factor for this year's greater win total is the increased number of tourists. The countrywide deployment of vaccinations and stimulus checks has sparked a surge in travel demand across the country.
There has been a good increase in tourism post-lockdown and is helping the overall revenue of the state.
Sports betting activities are boosting interest in casinos thanks to sporting events that are once again on a regular schedule, according to state Rep. Casey Eure (R). The House Gaming Committee is chaired by the Biloxi lawmaker.
With the NFL season about to begin, sports betting activities are anticipated to gain greater interest among gambling players. NFL games are by far the most popular athletic events in the United States. The regular season starts in September and concludes on February 13, 2022, with the Super Bowl game in Inglewood.
However, Mississippi sports wagers can perform only on-site betting inside the casinos. Sports wagers are not legally allowed to gamble using a smartphone.
Mobile betting, on the other hand, is allowed in Tennessee and Louisiana states that share a border with Mississippi. Since November, mobile sports betting has been available in Tennessee. It is legal. However, it is not currently operational in Louisiana.
Although the gambling industry is growing and tourism is increasing, but gambling houses are facing short labor. So to attract employees, many casinos in Mississippi are raising wages.