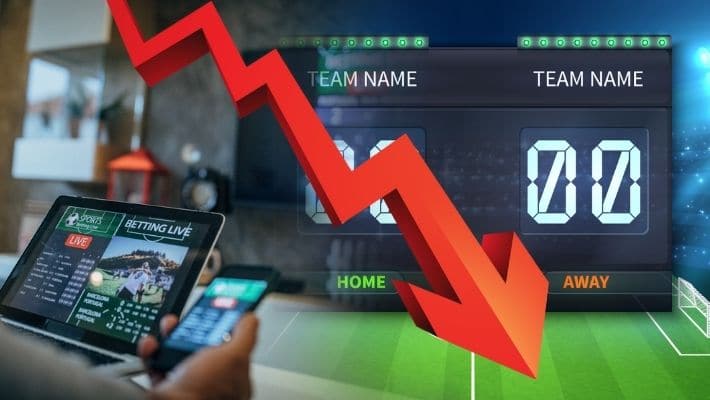 In July, Iowa's sportsbooks continued a month-over-month decrease in betting volume, raking not more than $89 million in wagers in the state's 24th month of sports betting. As per the report from PlayIA, July is often the weakest month for sports gambling in the United States, and even during NBA finals and Olympics couldn't stop the pattern in Iowa.
According to Jessica Welman, the sports analyst from the PlayUSA.com Network said, the Olympics and NBA Finals provided more betting possibilities than a regular July. Still, neither was able to shift the needle significantly. In July, when summer vacations and other activities take precedence, bettors leave.
According to official figures released Friday, Iowa's retail sportsbooks online version brought in $88.9 million during July month, which was below by 20% from $111.2 million in June, extending a four-month string of month-over-month losses. July had the lowest bet in the state from November 2020, with bettors placing $2.9 million bets per day over the 31 days of the month, a far cry from June's $3.7 million per day.
The volume of bets followed a historical pattern. Although the pandemic affected 2020 data, July was the lowest volume month in both 2018 and 2019. The increase in volume pulled net operator revenue down by 15.7 percent with $7.1 million in June, from $8.4 million the previous month. The state received $479,479 in tax income as a consequence of this.
In July, baseball and basketball drew the majority of Iowa's wagering money. Iowa enacted a conservative Olympic betting framework, prohibiting gambling on specific events involving athletes under 18. As a result, some of the betting inventory was removed from the table.
On Aug. 15, 2019, Iowa became the first state to legalize sports betting. With a pandemic immobilizing the business in 2020 and the elimination of in-person registration restrictions propelling the market ahead in 2021, it's been a tortuous journey.
Even though Iowa has seen many ups and downs in the previous two years, the state's sportsbooks are in a decent spot. By September, sportsbooks will have taken in more than $1 billion in wagers, nearly surpassing the total handle for the entire year of 2020 before football season begins. That's a considerable increase.