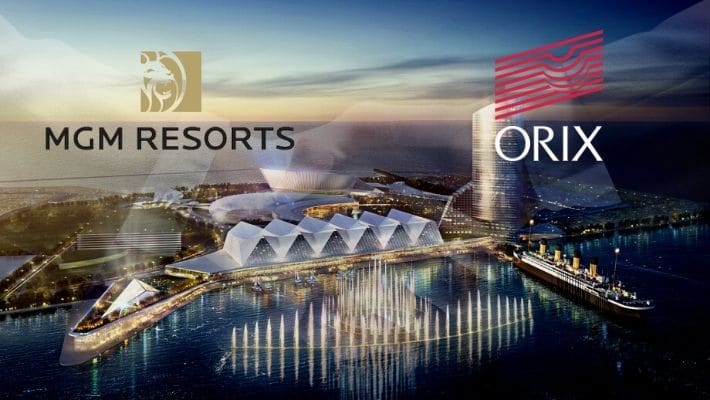 The alliance between Orix and MGM Resorts will invest over 9.09 billion dollars or 1 trillion yen in Osaka's integrated resort facility. In addition, the companies will also provide 185 million dollars in the prefecture's infrastructure project. A report by Sankei states that MGM and Orix are expected to submit the complete proposal on Tuesday.
The IR (integrated resort) will comprise hotels, a casino, a conference center, restaurants, and other necessary entertainment venues. Both Orix and MGM will handle the facilities, while MGM will exclusively run the casino.
The IR project spans over one million square meters, which will become Japan's biggest international conference center. The alliance also aims to spend 182 million dollars in infrastructure development costs, taking the total to 10 billion US dollars. The infrastructure will be used to extend Yumeshima's IR site to the Osaka subway.
Reports suggest that both companies are spending equal funds in development. Currently, MGM and Orix are the only ones to contact the Osaka IR Promotion Office. So for now, they seem to be the only group competing for the license.
Vitaly Umanski (Stanford Bernstein's senior research analyst) stated that MGM might not be the controlling party in the recent developments. However, it clearly indicates that MGM's contribution is below 50%.
Osaka authorities will assess the proposal before announcing the final verdict. If accepted, Orix and MGM will join the prefecture as official partners. It will then require them to submit an application to the government before April next year.
The MGM-Orix alliance believes that the prefecture will be certified as an Integrated Resort company in September 2021. Afterward, the Orix-MGM union and the prefecture will formulate the final maintenance plan. They will also apply for the certificate provided by the government around April 2022.
The government has shown intentions to approve maintenance work at three locations: Wakayama, Nagasaki, and Yokohama. However, a project as big as worth 9.09 billion dollars will undoubtedly affect the government's proposition.