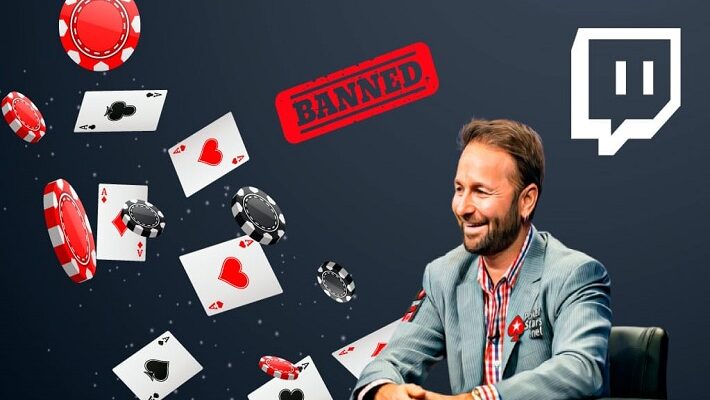 Poker expert Daniel Negreanu's channel was banned from getting streamed at Twitch after the poker pro's obscene flare-up at one of the viewers in the chatbox. On Sunday (July 26, 2020), the official Twitter account @StreamerBans posted about the way Daniel Negreanu was shown the door by Twitch owing to his profane outburst. @StreamerBans account then continued to post about five more bans imposed on five other streamers along with Daniel Negreanu.
However, fans of Daniel Negreanu need not lose heart yet, as there is a good chance that the poker master will make a comeback soon to live-stream his poker gaming sessions at online WSOP events on Twitch. Nonetheless, the imposition of the ban on Daniel Negreanu is justified. Twitch had to resort to the move of abolishing the poker specialist as the latter lost his sense of rationality while launching into a full-blown rant of obscene words and slurs directed at one of his live stream views over live chat.
The unfortunate incident took place on July 24, during the famous $400 No-Limit Hold'em Eight-max Event. One of the viewers left a snarky comment that enraged the GGPoker ambassador, Daniel Negreanu. Negreanu reacted to the ban by launching into a Twitter tirade in which he justified his outburst at the viewers by saying that the viewer had made vulgar comments about Negreanu's spouse, Amanda, who is the former host, presenter, and poker reporter of the off-air show The Big Game.
Negreanu has no controversies to his name apart from this one sudden blow-up at Twitch. His has been a successful journey at the WSOP, with fifteen cash-outs to his name, adding up to the tune of $36,033. The second event showcased his best moves wherein he scored an 18th-place finish in the $1000 No-Limit-Hold'em Eight-max Deepstack event to secure $5849.
Right before the series commenced, the uber-cool and confident poker star had declared that he was ready to place bets up to seven figures or so on his probability of winning the 7th bracelet. Negreanu has not responded to the reporters yet with any comment on his betting announcement; however, he has promised to deliver well to the best of his abilities and make a statement soon.