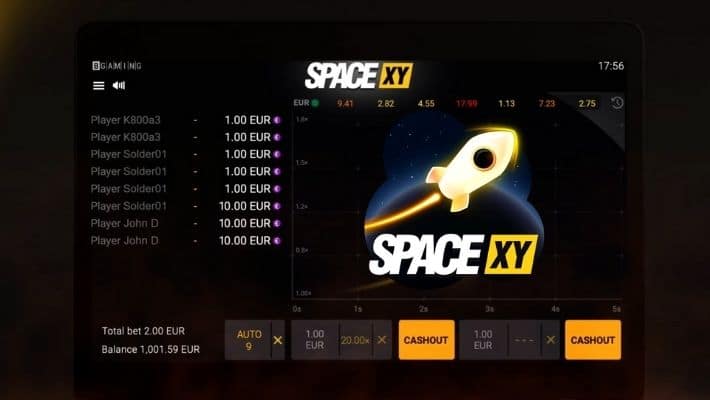 Bitcoin.com's First-Ever Space Crash Game Games
Crash gambling is the gambling genre with a reasonably easy and enjoyable mechanism. It's fairly recent, and it's frequently found to attract the interest of modern-day gamers who enjoy increasing their delight with outrageous money multipliers. Crash games have established a niche among Bitcoin gamers because they closely match the nature of bitcoin charts and the 'getting out at the right moment' rule even before the industry collapses.
Now, in collaboration with one of the best gaming suppliers in the crypto casino business, BGaming, crypto casino Bitcoin.com Games is offering players a unique crash game. Space XY, a first-of-its-kind crash game in which players pilot a spacecraft through galactic interspace, promises an entirely new kind of adrenaline sensation. Money multipliers reach new heights with the space rocket as it climbs upwards through the X and Y coordinates.
Players can wager on how high the rocket will travel and then jump off at the perfect time to win up to 10,000 times their stake.
Players who place wagers before the flight and get off at the proper moment can win huge payouts of up to 10,000x their stake. If players want to maximize their profits, they might put additional bets during the trip. The game's autoplay option also lets players exit the rocket once a precise multiplier has been attained.
Space XY is a fabulously entertaining game with thrilling gameplay that is unmatched by any other form of online gambling game. Look out for BGaming's newest game, now available on Bitcoin.com Games!