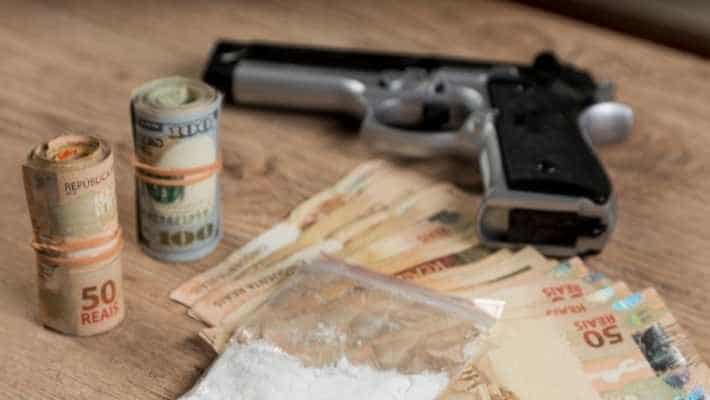 Law enforcement officers recently led a raid on an illegal gambling den running out of Oakland, California. They seized several weapons and ammunition from the facility along with $21K in cash and $76K worth of illegal drugs. 18 gambling machines were also seized.
The seized weapons included 8 firearms, two assault rifles, a bulletproof vest, and about 30 capacity magazines for ammunition. The drugs that were seized were a mix of meth, marijuana, heroin, and promethazine.
Police have not yet revealed all the details of the raid. What is known till now is that the raid was conducted last Thursday, on the 15th of July, and one suspect was nabbed during the process.
Chief of the Oakland Police Department, LeRonne L. Armstrong, has revealed that the investigation and subsequent raid was based on information provided by the local residents. Armstrong has shown appreciation for community efforts that made it possible for the police to bust this illegal drug trafficking, gambling, and human trafficking operation.
Armstrong mentioned that suspicion was first raised about the illegal operation due to a flood of messages on Oakland PD's Facebook page.
Some residents are satisfied with the quick action that has been taken. But others believe that illegal operations will once again be back full force in just a few months.
This recent raid on an illegal gambling operation is part of a slew of such raids being led in another part of California over the last few months. At the start of July, another raid was conducted over charges of illegal gambling in the Garden Grove area. More than 19 suspects were arrested from that raid.
Even prior to that in April, police forces had been able to break up more than 24 illegal gambling operations all over San Diego. Most of these dens were suspected of belonging to a well-known Vietnamese V-Boys gang leader Long Tu.
A serious crackdown on illegal gambling is being initiated all across the USA. More such raids are expected to be conducted in the coming months to clean up gambling practices in the country.