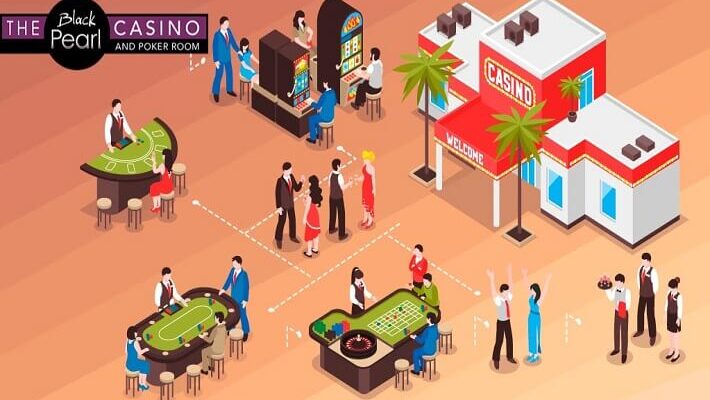 Washington, D.C. is currently under the second phase of lockdown with large casinos operating in full swing under pandemic-induced rules and regulations. However, a new phase shall begin tomorrow, through the implementation of new guidelines, that will make it mandatory for the smaller casinos to cease operations for an indefinite period.
Black Pearl casino is a popular hub for gambling and poker games at Spokane Valley of Washington. The pandemic has had a negative impact on the business of Black Pearl Casino. However, the management had still managed to keep the casino afloat by functioning as a restaurant cum gambling house. However, according to the new safety guidelines, Black Pearl Casino can no longer continue to operate as an indoor facility.
The casino at Spokane Valley has devised a unique solution to stay in business amid the rules and regulations of the next phase of lockdown. The management has decided to set up tents outdoors to bypass the ban on indoor gaming and gambling and continue to operate as usual with negligible hindrance to business.
One of the employees of Black Pearl Casino, Janice Marich, said that setting up tents to function as a casino is easier said than done but the management team is striving hard to make it happen.
The casino is operating with almost half of the manpower. It is also strictly abiding by the rules for the utmost safety of employees and guests. Everyone has to wear a mask, sanitize, and get the body temperature checked at the door for fever, before entering the casino. Moreover, there are plexiglass dividers between every player for the maintenance of social distancing.
The casino is seeking to lay down two tents equipped with CCTV cameras. The interior will have four poker tables and five tables for table games.
The casino has a hundred employees and it is the top priority of the casino to make sure that the employees remain employed amid the current economic crisis. The management team is awaiting the approval of the fire department for setting up the tents outdoors. The casino has remained closed until approval is obtained.
Black Pearl Casino is trying hard for the business to continue and is adhering to the laws and regulations to maintain proper safety and security too.