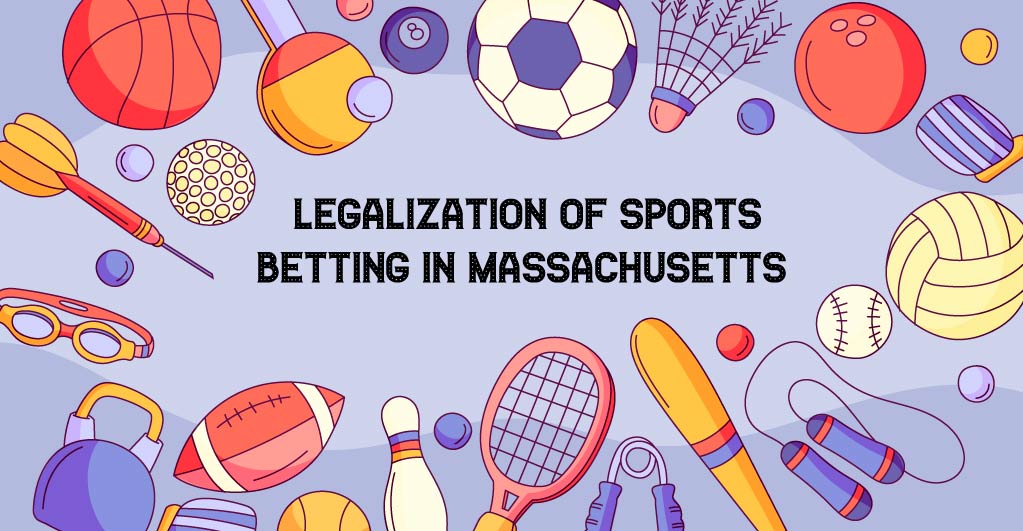 Massachusetts authority had long been working on the legalization of sports betting, and now, due to the collective effort of Massachusetts House, sports betting will become legal soon.
Massachusetts House has passed an economic plan worth $459 to legalize sports betting in the state and the project has received an overwhelming majority of votes of 156-3. The bill is now being advanced to the Senate House of the state for further approval. Upon approval, the Senate House will pass the Bill, and forward it to the office of Governor Charlie Baker.
It is to be noted here that Governor Charlie Baker had been vocally supportive about the legalization of sports betting in the past. In his interview with Radio.com in the year 2019, Governor Baker had said that sports betting is pretty popular everywhere and so legalization would only make it more convenient for one and all. The legislature conducted a hearing on the same issue in Spring 2019 and so he is hopeful that sports betting shall acquire a legal status by Summer 2020.
However, according to the reports of MassLive, there seems to be no certainty of approval of the Bill by the State Senate. The Bill allows a host of betting licenses and is inclusive of both online and in-person betting. Although individuals will be permitted to conduct online betting at casinos, they will not be allowed to do the same at racetracks.
The senior vice-president of legal and government affairs of Boston Red Sox, David Friedman, has expressed his interest in the legalization of sports betting. He feels that with the legalization of sports betting at Bay State, the teams would receive permission to cash in during different sports seasons when concessions or ticket sales are not included in the revenue offered to the teams.
The Red Sox now stands with popular sports betting platforms like DraftKings, MGM, and FanDuel in support of the legalization of sports betting through the approval of the sports betting Bill. It is being hoped that a final decision would be issued very soon as the legislative session comes to an end on 31st July.
The Bill would be of great benefit for Massachusetts as sports betting would help to fight the budget crisis and steep economic declination that the state is currently cruising through amid the pandemic crisis.