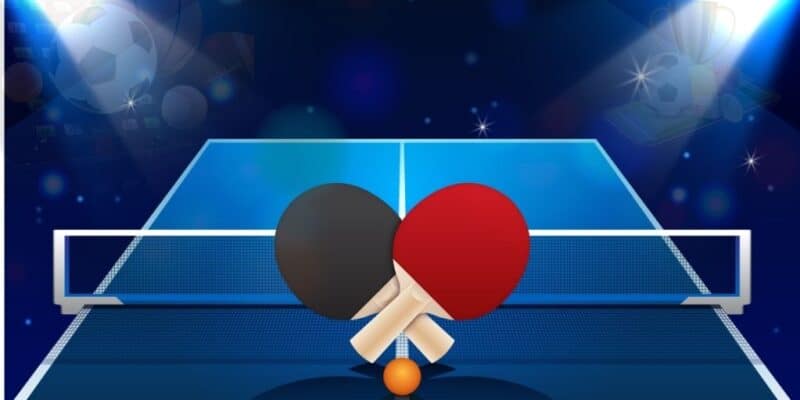 In Colorado sports betting, table tennis is still a major seller.
Table tennis earned $63.5 million in sports bets in the Boulder State in 2020. In the state, only football, baseball, and basketball have generated more wagers.
The game managed to place itself at the fourth spot in Colorado's sports betting industry in January and April 2021 and at the sixth spot in February and March 2021. Speculations are high that the sport will manage to grab a rank in the Top-6 list in May as well after receiving an overwhelming response from the fans.
The state of Colorado legalized online sports betting in May 2020, the period when the COVID-19 pandemic was at its peak in the United States and other countries. In order to promote social distancing, governments everywhere imposed complete lockdown in their regions which caused the cancellation of all major sports events.
However, table tennis tournaments, especially in Russia, were organized as usual. This caused a surge in its popularity and helped Colorado to earn $6.6 Million through wagers in May. In January last year, Colorado collected $11.8 Million from ping pong lovers. The total wagers made for TT were more than those for the NCAA bowling event and NHL tournament held during the same span. Also, in March 2021, TT fetched bets worth $8.8 Million, an amount that is double the MMA wagers.
The COVID-19 conditions have started to improve in the U.S, and this has helped the gambling industry to reopen its closed doors for players. The social distancing restrictions have been reduced by the operators so as to allow a smooth gaming experience. During the pandemic, the online betting domain emerged as a success primarily because casinos were closed and people were forced to resort to other options. The first year of online legal sports betting in Colorado pooled over $6.6 Million in tax earnings for the state. The revenues are likely to surge with NBA, NFL, and NHL tournaments coming soon.