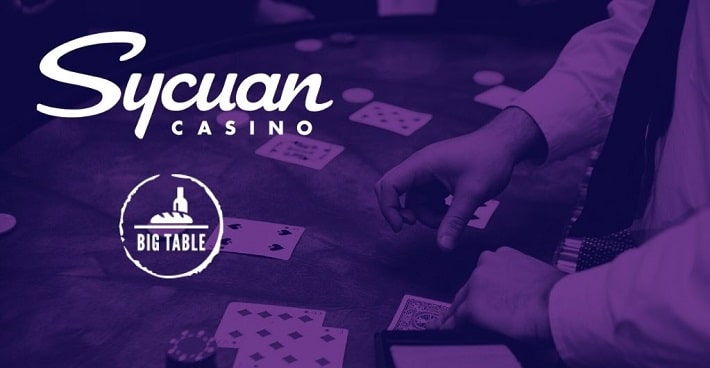 In a massive help for Big Table San Diego, a non-profit organization that backs workers in the restaurant and hospitality industry, the Sycuan Casino Resort has donated $150,000 to enable them to get over these difficult times.
The Covid-19 pandemic has hit the hotel industry particularly hard, and hundreds of workers have been provided critical assistance by Big Table. The organization was launched in San Diego only a year back and at that time, little did they know that they would have to play such a huge part in providing much-needed support to the workers.
This feeling was echoed by Big Table San Diego City Director, Jesse Vigil. She says that Big Table San Diego is grateful to Sycuan Casino Resort as the gift will go a long way to mitigate the sufferings of the hospitality workers. Jesse feels that it is such a beautiful moment when the whole community comes together to offer light and hope to so many lives that have been severely impacted by the pandemic.
Similar are the thoughts of the Chairman, Sycuan Band of the Kumeyaay Nation Cody Martinez. He says that though this year has devastated industries across the board, it is the hospitality and the restaurant sector that has borne the brunt of the Covid-19 shutdown. San Diego has been a top draw and destination for culinary offerings, and, naturally, steps should be taken to help the workers get over these difficult times. He hopes that this donation of $150,000 to Big Table San Diego will provide the funds necessary to take care of the education, healthcare, transportation, and other needs of the workers.
Sycuan Casino Resort
From its humble beginnings in 1983 as Bingo Palace, Sycuan Casino Resort is today a premier community landmark and casino and resort destination in San Diego. A $260m renovation and expansion of the casino and Resort has recently been completed, including almost 300 guest rooms, 57 suites, and a 12-story luxury hotel tower. On the casino front, Sycuan has expanded the casino floor and has installed a wide variety of gaming options covering 2,300 slot machines and 54 table games.
Guests, too, are spoilt for choice, having a range of onsite luxury amenities at their disposal. New sprawling restaurants offer a choice of cuisines, from fast-casual food to fine dining experience, as well as being the perfect venue for meetings and events.