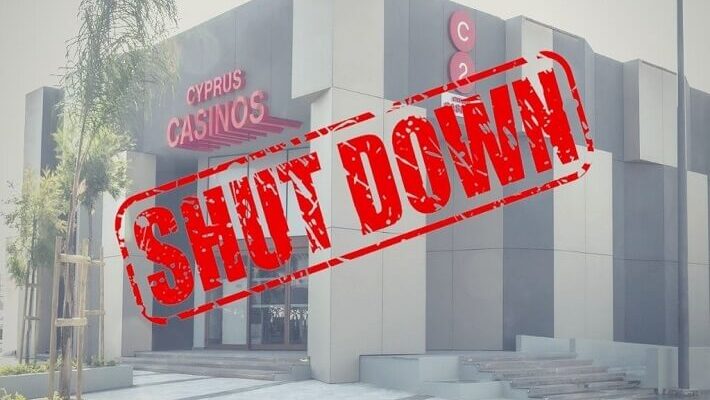 Cyprus-based Melco subsidiary of Cyprus Casinos has a bit of disappointment to share with its casino admirers announcing the suspension of all four Cyprus Casinos due to ongoing restrictions imposed amidst Pandemic. Luxuriously positioned in the ethnic Greek portion of Mediterranean Cyprus Casinos, it currently operates four casinos at Limassol Nicosia, Ayia Napa, and Paphos.
Cyprus is a strong country of 875,000 citizens, has been registering triple-digit cases almost every day since October 27, 2020. The count of escalating covid cases amounting to 401 new eruptions on Wednesday, including one death in Cyprus, have raised alarming concerns. The rise in the count of Covid-19 cases eventually resulted in shut down or partial suspension of entertainment joints, shopping centers, and religious places since December 11. Seeing the matter's gravity, a curfew was imposed on non-essential trips out of the home between the hours of 9 pm and 5 am subsequently.
The news published on Melco's official website has obviously not been welcomed with any cheers for its casino comrades. Although the company has assured its customers that this suspension move comes only as a temporary step enacted in light of Govt. mandate due to exacerbated pandemic situation, the matter had attracted further eyeballs due to the company's previous month closure of its temporary casino C2 Limassol and satellite Casino C2 Paphos on November 12. The information that the company would further close two of its satellite casinos C2 Nicosia and C2 Ayia Napa further added fuel to the fire.
Important details on the Company include ICR Cyprus Holdings Ltd. being the Controller. This is a joint venture between Melco Resorts and Cyprus Phassouri. This alliance assumes all the more significance in the Casino world due to a 30 year-long exclusive operating license being in place for Cyprus jurisdiction. Hence, the Giant holds monopoly in the area for running casinos.
However, there was an assurance from the news agencies that the situation for restoring commercial establishment operations shall be reviewed in the coming weeks.