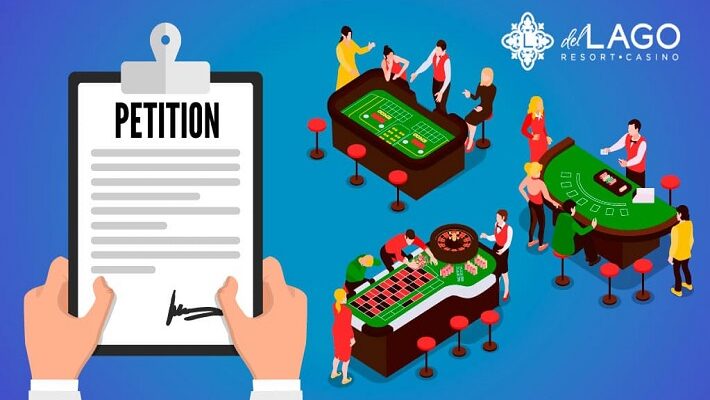 One of the employees of Del Lago Casino, Valerie McIntyre, has created a petition and obtained the signatures of 800 other employees to persuade the owner of Del Lago Casino to re-employ the furloughed staff and resume business.
Valerie McIntyre is the supervisor of table games at Del Lago Casino. She has been an employee at the casino since its establishment in February 2017. The casino was forced to cease operation in March 2020 to abide by the laws of lockdown induced by the global COVID-19 pandemic. Although the closure is temporary, yet, there is no knowledge about when the casino will start operating again. As such, almost a thousand employees of the casino have been benched and the unemployed status of 1000 employees has triggered a massive economic uproar among them.
The table games supervisor, who has been furloughed for quite a few months now, is worried sick about the miserable state of affairs, and all the more so because she has received that information that the owner of the casino has filed a warning notice with New York state. The warning notice contains information about how the furloughing of employees began in April because of the Coronavirus pandemic and had been continuing since then, making it more and more difficult for the employees.
The warning notice provides significant information about the unemployed status of 1077 workers of Del Lago Casino. It also indicates that Del Lago Casino does not come under the purview of the state's fourth phase reopening program amid the pandemic. As a result, the casino could not resume its business, even though most of the Native American-operated casinos have reopened.
The warning notice classifies Del Lago Casino as "temporary plant closing," which implies that the management of the casino would rehire the benched employees as soon as the local laws permit. However, the temporary closure has gone on for too long, prompting the furloughed employees to take action in the form of a petition under the guidance of Valerie McIntyre.
Urged by petition, the executive vice-president and general manager of Del Lago Casino, Lance Young, has stated in favor of re-employment of the workers, by declaring his intention of rehiring the furloughed employees and resuming the operation of Del Lago Casino.