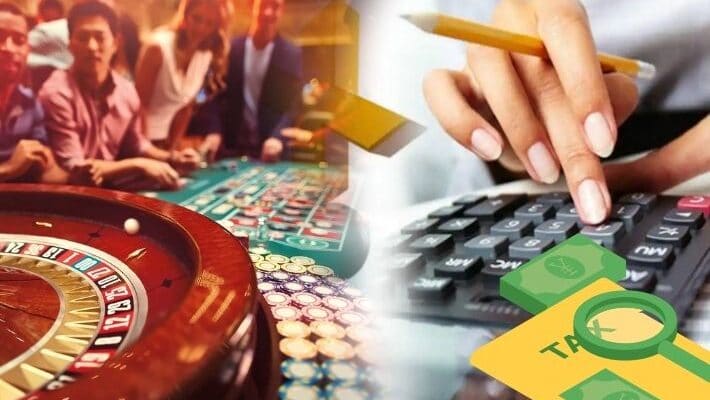 The St. Tammany Corporation, the parish's economic development body, authorized how the anticipated $7.5 million to $9 million in yearly revenue generated by the casino would be distributed among the host village and nearby communities.
The St. Tammany Parish Government would get the lion's share of the local casino tax, 37.5 percent. Sixteen percent would go to the parish's Community Enhancement Grant Fund, and fifteen percent would go to the City of Slidell.
The remaining distribution is as follows:
8% St. Tammany Levee, Drainage, and Conservation District.
Economic Development in St. Tammany Parish — 7.5 percent.
Seven percent — East St. Tammany Competitive Sports & Tourism Complex.
Municipal Special Projects Fund of St. Tammany Parish will receive 4%.
2% each will be allocated to St. Tammany Parish Sheriff's Office and administrative fees.
The St. Tammany Parish cut of 37.5 percent needs a minimum amount of 12.5 percent to be spent in the surrounding vicinity of the casino. The projected $250 million casino resort on the Lakeshore Marina is being developed by Peninsula Pacific Entertainment (P2E).
More Local Advantages:
St. Tammany Parish voters will come to a conclusion in October if to overturn the parish's long-standing ban on recreational gambling and enable P2E to move its state-issued casino permit from Bossier City to Slidell.
The casino operator from California will invest $35 million in an east St. Tammany sports and leisure facility. The facility would get 7% of the local tax, which is 5% of GGR.
Masingill also mentions P2E's host agreement, which calls for the casino operator to invest $35 million in a sports and leisure center in east St. Tammany. The facility would get 7% of the local tax, which is 5% of the GGR.
Religious Detractors
Not everyone is in favor of a casino in Slidell. And the majority of the resistance is driven by local pastors.
Religious leaders testified before the Slidell City Council and a state Senate committee that casinos and gambling contribute to an increase in suicides, broken marriages, and a variety of other societal ills.
Pastor Randy Boyett of the Thompson Road Baptist Church in Slidell expressed his opinion. "We get left holding the bag," he said,