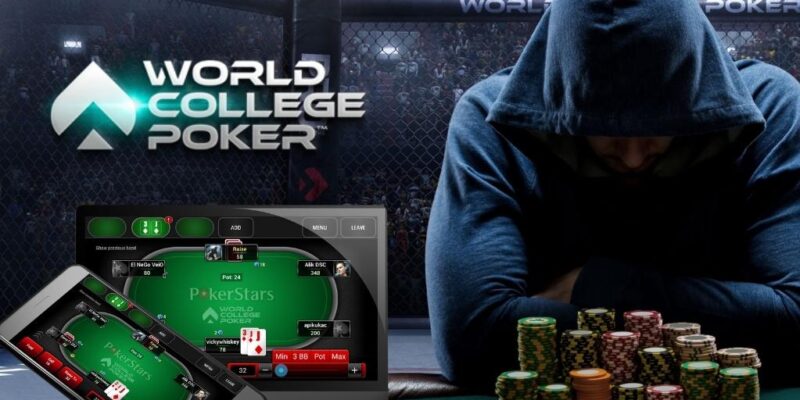 PokerStars.net is making giant strides in the online gaming community with back-to-back championship events. Now, the casino is ready to sponsor and host the 2021 World College Poker Championship Main Event.
How to Join and What are the Prizes for the Event?
The process to join the event is simple; players need to be enrolled in a college, vocational school, or university with student identification. The minimum participation age is 18 while the maximum limit is 29.
The hype behind the event is a given seeing the rewards such events offer. There are no entry fees for the event and the prizes are not announced yet. However, the PokerStars EPT (European Poker Tour) package is valued at 8,000 pounds, custom gaming equipment, and a winning trophy.
Sponsors are also cashing in with Solve For Why Academy offering a Las Vegas round trip to the runner-up. The poker training website by Matt Berkey is also providing an academy seat and a 3-day stay for the runner-up.
Additionally, PLO Quick Pro (Pot-limit training site) is offering vacation packages for the top 3 finishers. Alex Fitzgerald and Jonathan Little have announced to proffer free poker lessons to the tournament winner. The cherry on top will be a clash between the winner and Patrik Antonius on PokeStars.net.
Who Can Join the Event and What is the Duration?
Anyone can join the tournament unless they reside in Spain, Italy, Portugal, New Jersey, Michigan, or Pennsylvania due to the local restrictions.
Every registered player will be seeded into 1 of the 6 regions, which are yet to be explained. The initial round will involve 50 players on the 24th of July.
The qualifiers will see 300 players united into a single-player pool on the 31st of July. The majority of the contestants will be removed in the round and only 45 will remain. The remaining players can carry their chips to the next round on the 7th of August.
The final round will undertake a six-handed final table to decide the winner. The release date for the table is not confirmed yet. There is no news on the streaming of the round either. Depending on how the outbreak ensues, the final decisions will be made.