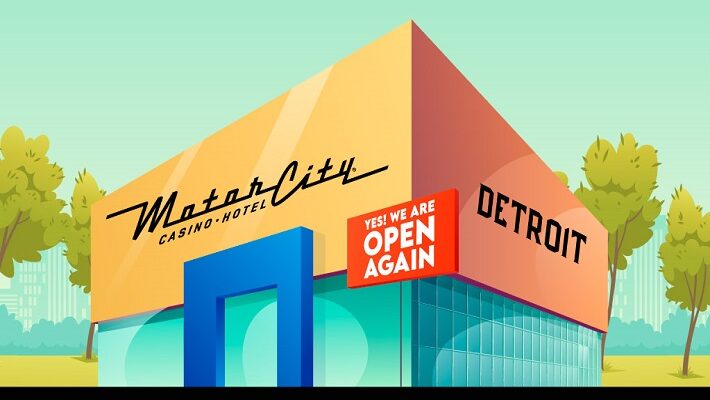 As an indication that the country is slowly limping back to normal after the devastation caused by the Covid-19 pandemic, MotorCity Casino Hotel has announced that it will open for guests on Wednesday, December 23 at 1 PM. The casino has further announced that it has gone to great lengths in time and effort to ensure the safety of the employees and guests. All standard protocols will be in place, including checking of temperatures of guests, employees, and visitors, and they will be required to wear masks when they are on the premises.
The opening was announced by MotorCity Casino in a Tweet. Check it out at
WE'RE BACK! MotorCity Casino will be reopening on WEDNESDAY, DECEMBER 23 at 1:00pm.

Please stay safe and healthy and we'll see you soon! pic.twitter.com/uxphyNmi85

— MotorCity Casino (@MotorCityCasino) December 20, 2020
However, though an attempt has been made to get operations back on the rail, it will not be business as usual initially, but in phases only.
Here is the timetable for MotorCity Casino Hotel spas, restaurants, hotels, bars, and more.
Restaurants – Select restaurants will open but will follow the restrictions still in force in Michigan. Little Caesars will open for takeaway only on December 23, as will Grand River Deli Burgers. But Sweet Ride, Assembly Line Buffet, The Lodge Diner, and the Signature Restaurant will remain closed.
Bars – MotorCity Casino Hotel Bars will be temporarily closed. The same goes for Pit Stop.
Hotel – The Hotel will start functioning from December 26 with strict safety protocols in place as per orders of the State for hotels in Michigan. Only one party can use an elevator, and enhanced measures are in place for cleaning common points like elevator buttons, doorknobs, and towels. Decorative bedding in all rooms has been removed, and room keys will be sanitized before being issued to another guest. Most critically, 6-foot spacing markers have been put on the floors so that guests can maintain social distancing. No concerts or shows are permitted, but meetings and banquets will be allowed as per the State's guidelines.
It has been a long time since March 13, 2020, when restrictions were first implemented, followed by a complete shutdown on March 16, 2020.