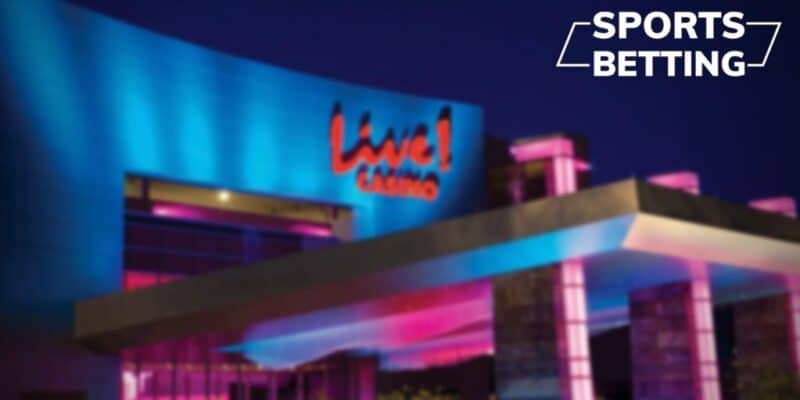 Voters across Maryland gave overwhelming approval for a referendum legalizing sports betting in November 2020. And sports betting will soon be available across the state with the passing of the new sports betting bill in April 2021.
While implementation is in process, Live! Casino in Hanover has already opened up Sports and Social Maryland to give residents a small taste of what's to come in sports betting.
Sports and Social Maryland
The Live! Casino and Hotel opened up a new space in the facility to offer visitors all the atmosphere of retail sportsbooks without sports betting. It started on April 29. Though it is an in-casino sports bar currently, the management has plans to offer sports betting in the future from this venue.
The Sports and Social Maryland features bowling and video games, 100 feet of LED screens, and a massive 47' wide screen forming the centerpiece. As a space dedicated to the sportsbook, the majority of the screens will display live sports.
What's a sportsbook without food? It will feature classic sports bar fare like burgers and nachos along with other special dining options. The upstairs bar will begin beverage services as early as 8 a.m. every day, till midnight. Fridays and Saturdays will see beverage services extended till 2 a.m. Food services will begin at 4 p.m. and last as long as beverage service timings.
Other companies are not far behind
The Cordish Companies plan to open another Sports and Social near Bethesda's Pike & Rose.
MGM National Harbor is working together with Prince George's County (Oxon Hill) on a 'sportsbook enhancement project.' It plans to convert three of its venues in its National Market food court.
The regulatory approval might be pending, but everyone is gearing up for the future.
Why are they so optimistic?
The bill (pending Governor Larry Hogan's signature) will designate six sports betting licenses. Live! Casino and Hotel Maryland and MGM National Harbor may receive Class A licenses.
Class A license will cost upfront US$ 2 million with renewal every five years at US$ 500,000. Class B-1 license will cost US$ 250,000 with renewal every five years at US$ 50,000. Comparing it to other states where licenses can cost as much as US$ 20 million, it is evident that the licenses in Maryland are comparatively more affordable.
The probability of these companies being granted sports betting licenses is high. This optimism is why they have already started readying the premises. They will be ready to rumble as soon as they get the go-ahead from regulators.