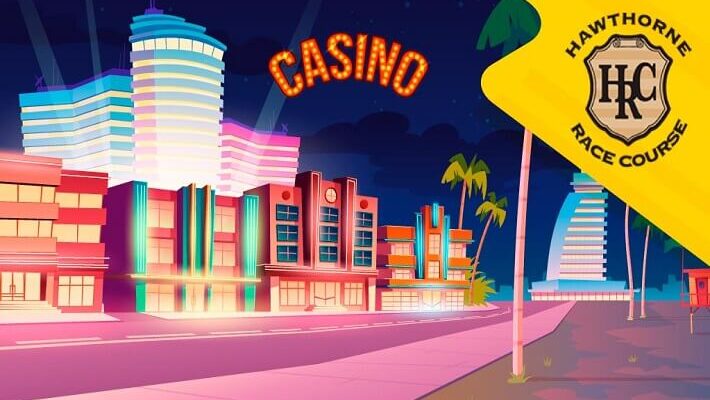 It has been three decades since Illinois passed the legislation of the legalization of ten casinos across Illinois. Today, Hawthorne Race Course received the preliminary approval from Illinois Gaming Board to operate as a casino under the laws of the State. Illinois Gaming Board cast a unanimous vote in support of the eligibility of Hawthorne's chief personnel and ownership to come under the purview of casino licensure.
Established in 1891, Hawthorne Race Course is not only a veteran in the gambling business but is also the most ancient and entertaining sporting venue of Illinois. With the approval from the Board, Hawthorne shall transform into a fully functional casino that will offer an impressive variety of slot games and table games, along with sports betting. 
The horse racing center of Illinois will become one of the hottest hubs of entertainment in Chicago.
"It's really hard to put into context what this means for the very hardworking people of the Illinois racing industry," said Tim Carey, president and CEO of Hawthorne Race Course. The statement of approval implies that the horsemen of Illinois will be able to work and earn their daily bread while staying with their families in Illinois. The CEO of the fourth-generation family-owned business is happy that Hawthorne Race Course will be able to entertain the customers with unique and the most dynamic gambling experience that isn't available anywhere across Illinois.
Apart from the tables and slots, Hawthorne is also working on the company's association with PointsBet to offer the clients with the most state-of-the-art sportsbook for sports betting and gambling. Furthermore, Hawthorne is also seeking to provide fine dining amenities based on the delicate cuisine of Chicago, a modern garage that is equipped for multi-level parking, and an all-new racing course that is upgraded for wagering. 
The management is striving hard to make the construction and renovation work commence in September for the casino to begin operation from late 2021. For the CEO of Hawthorne's gaming, Kevin Kline, transforming Hawthorne Race Course into a casino, is more than throwing in a couple of tables and slot machines. His primary focus is to raise the bar of entertainment in Chicago, and so, he is working hard to serve the people with a truly holistic experience.