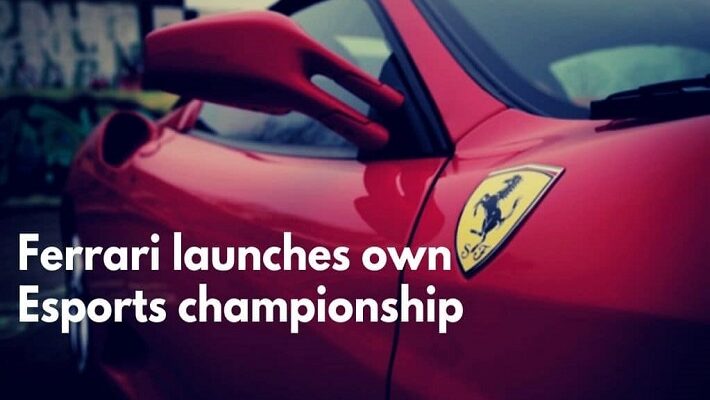 Ferrari Esports:
The Ferrari team made an explosive announcement on Tuesday about launching its very own championship for esports racing, the prize of which, would be a position in the prestigious sim racing academy.
The Ferrari Esports Series covers both amateur and professional esports games for players who seek to compete at different levels of expertise and experience. The championship events are scheduled to occur during Autumn between September and November of this year. The team at Ferrari has appointed Charles Leclerc, the Ferrari F1 driver, as a guiding coach for the selected competitors of the esports championship races and events. The events shall be hosted at the Asetto Corsa platform and the competitors shall deploy the exclusive Ferrari 488 Challenge Evo to take part in the championship.
Reportedly, Ferrari made a little delay in organizing the esports championship as is evident from the Ferrari team's tenth rank in the joining list of F1 teams in the F1 Esports Series of 2019. However, it did not take long for Ferrari to skyrocket to fame and popularity, as he tea, succeeded in acing the championship prize at the very first attempt, for the remarkable and diligent efforts of David Tonizza, the Italian racing driver.
The winner of the Ferrari Esports Series will get an opportunity to train and work with David Tonizza at Ferrari Driver Academy as a part of the team of Ferrari Driver Academy Hublot Esports in the next year.
The competition is restricted top European citizens for the first season of Ferrari Esports Series, however, there is hope for the rest of the countries as well. The team at Ferrari is making plans of expanding the competition base by inviting competitors from all across the world in the esports championship event to be held next year.
European citizens, who are above eighteen, can participate in amateur esports competitions. The registrations shall begin in August and the first rounds will be held in September. The winners of the first stage will compete at the subsequent rounds in October. The team at Ferrari plans to include professional racers at a series of events to be held in October. The final series will be held in November. The brand diversification officer of Ferrari, Nicola Board, said that it was an excellent step to organize the esports series and provide a chance to esports fanatics to win accolades.
It seems that the Ferrari team has even higher hopes of reaching out to esports fanatics at every corner of the world. As soon as the raging pandemic subsides for good, Ferrari Esports Championship series will organize live esports events and leagues for excitement galore.